Recovery Timeframes
If you are affected by a workplace injury it's important to understand the general recovery timeframes for your injury.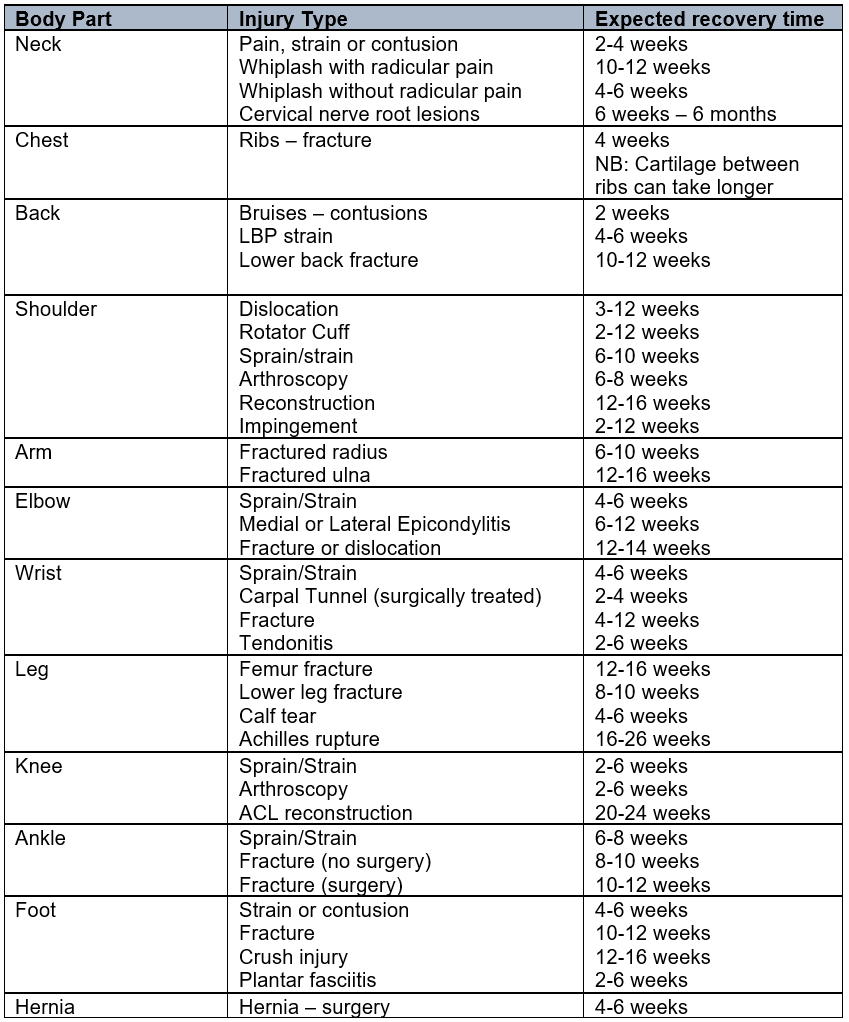 Everyone heals differently and you may be able to undertake suitable or other duties whilst your injury is resolving, so its important to note these timeframes are a guide only.
If you do not see your injury listed, please feel free to contact your treating health practitioners, your case manager, or ask us a question using our online enquiry form.